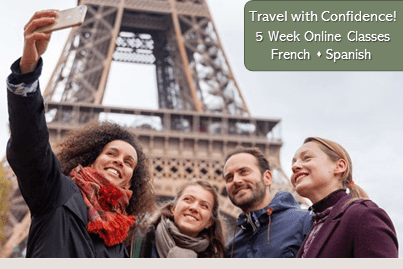 For your comfort and convenience all classes are only offered on our virtual platform in real-time. These are the same fun interactive classes our students have loved over the years. Join us on a new adventure of language learning and expand YOUR world!
**NEW!!!  Our same fun, interactive classes in Beginning French and Spanish are now being offered in an On-Line Self-Study platform!
Learn a Language for Fun and Travel…
Any of our classes can be offered ONLINE as Private Lessons in French, Spanish or Mandarin Chinese.
Questions? Call us at 518-346-7096 or email us at [email protected]
Learn A New Language More Easily
Language Learning Institute uses a proprietary teaching method designed to help you learn a new language more naturally than you would from audio CD's or language software programs because it is built on how your brain naturally processes language.